Trauma therapist, writer and podcast host Meghan, found herself on the receiving end of the same treatments she used with her own clients after the death of both her parents within two years of each other. Meghan hosts a weekly discussion with guests who carry personal loss, professional expertise, and a belief that talking about grief and loss helps provide needed support in a world that finds the topic all kinds of awkward.
Episodes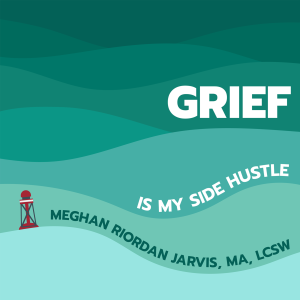 Thursday Jul 08, 2021
Thursday Jul 08, 2021
Join Meghan for this discussion with perinatal mental health specialist Megan MacCutcheon about where grief can shows up in the processing of trying to get pregnant, being pregnant and new motherhood.  Both mother's of three, who experienced miscarriages (with the same name) these two therapists discuss the importance of opening up the conversation on pregnancy in a way that dispels obstacles to taking the best care of new moms.
https://www.meganmaccutcheon.com