Trauma therapist, writer and podcast host Meghan, found herself on the receiving end of the same treatments she used with her own clients after the death of both her parents within two years of each other. Meghan hosts a weekly discussion with guests who carry personal loss, professional expertise, and a belief that talking about grief and loss helps provide needed support in a world that finds the topic all kinds of awkward.
Episodes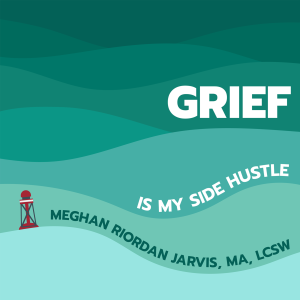 Tuesday Jun 14, 2022
Tuesday Jun 14, 2022
Joe is Founder & CEO of ExecThread , a VC-backed crowdsourcing platform and premium job-sharing network that enables 225k+ professionals to access the "hidden job market". ExecThread is the largest global aggregator of unpublished executive-level job opportunities.

Joe has been a successful start-up CEO and operating executive at high-growth tech companies including HopStop (acquired by Apple), Quigo (acquired by AOL) and eBay (EBAY) with a strong track record of recruiting teams, launching new products, raising venture capital, growing traffic, eliciting engagement, scaling revenue and achieving liquidity.
https://execthread.com